Shipping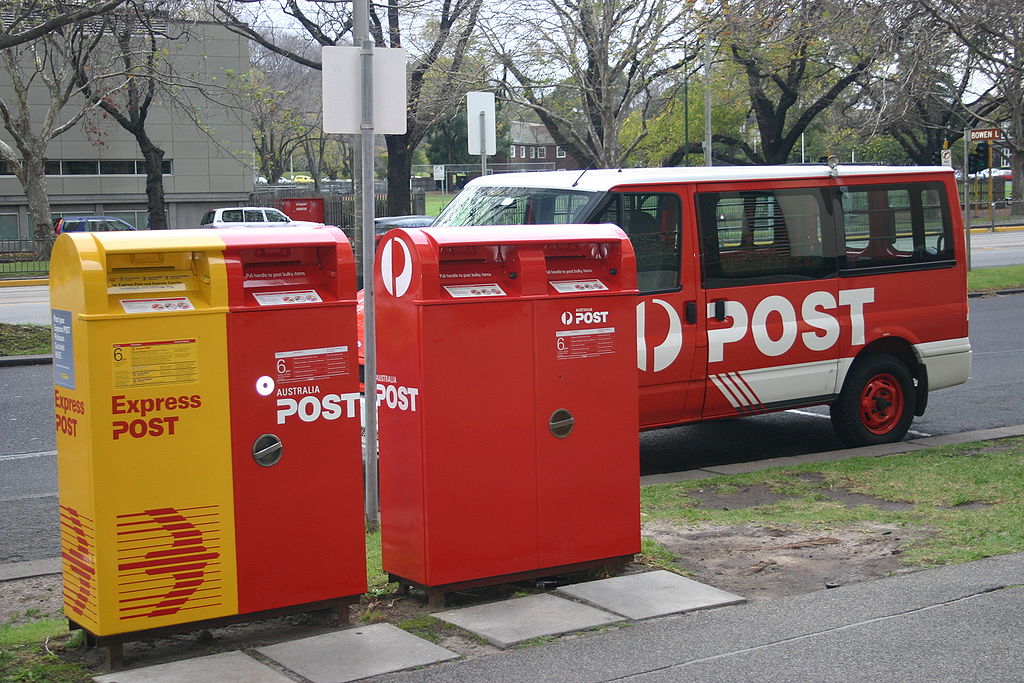 Which delivery services do you use?
We ship most parcels with Australia Post receipted delivery. A signature will be required to receive the goods. We also offer Express Post which delivers to most metro areas within one business day, but not to WA or north Queensland. For items longer than 105cm, we use Toll Road or TNT couriers. A signature will be required to receive the goods.
How soon will you send the goods?
Orders placed before 12pm midday are picked, packed, and shipped the same business day.
Orders placed after 12pm midday are picked, packed, and shipped the next business day.
How soon will I receive the goods?
Express Post deliveries to most locations take 1-2 business days, depending on the time you place the order, and your location. Check if your post code is in the Express Post delivery zone below.
​Registered Post to VIC, SA, and NSW is 2-3 business days, Brisbane is 3-4 business days, Perth is 5-6 business days.
Around Public holidays and the 4 weeks before Christmas, deliveries by Australia Post and couriers take several days longer.
DHL is normally 3-5 days to anywhere in the world.
Will I have to pay any other costs?
Australian customers have no other costs to pay. International Customers may incur local customs, taxes or duties. Every country has different taxes, duties and customs fees, and it is the responsibility of the buyer to investigate your local import laws, and pay any local costs related to importing this item.
What if I am not home?
If you are not home, Australia Post should leave a card in your letterbox, with instructions to pick up the parcel from your local post office. For couriers, they will leave a card with instructions to arrange re-delivery, or pick up from their depot.
What if the goods don't arrive within the expected time?
Often the delivery has been attempted, and goods have been taken to the local post office or courier depot. Check your tracking number for your status. If they don't have your parcel, call us, email us, and we will find out where it is.
What post codes can you send to by Express Post in 1 business day?
Location

Postcode range(s)

Canberra

0200-0250; 2600-2639; 2900-2920

Sydney and suburbs
Gosford Region
Newcastle
Wollongong Area

1000-1920; 2000-2249; 2555-2574; 2740-2786
2250-2263
2280-2310
2500-2530

Melbourne and suburbs


Geelong and suburbs
Ballarat
Bendigo
Shepparton/Mooroopna/Kialla
Seymour
Latrobe Valley

3000-3210; 3335-3338; 3340#; 3427-3429; 3750#; 3755#; 3757#; 3765-3767; 3782; 3785-3796; 3800-3810; 3910-3915; 3930-3934; 3975-3977#; 8000-8899
3211-3220
3350; 3353-3356
3550; 3552-3556
3629-3632#
3660-3661
3825; 3840-3844

Brisbane
Gold Coast
Booval/Ipswich Areas
City of Toowoomba
Strathpine/Caboolture
Sunshine Coast Areas
Maryborough City
Hervey Bay City
Bundaberg City

4000-4209
2484-2490; 4210-4299; 9726; 9728; 9729
4300-4305
4350; 4352*
4500-4510; 4520
4550-4601
4650#
4655#
4670#

Adelaide

5000-5199; 5800-5999

Hobart area
Launceston

7000-7019; 7050-7053; 7055; 7172#; 7892
7248-7325


To Perth CBD


6000-6005; 6800-6899